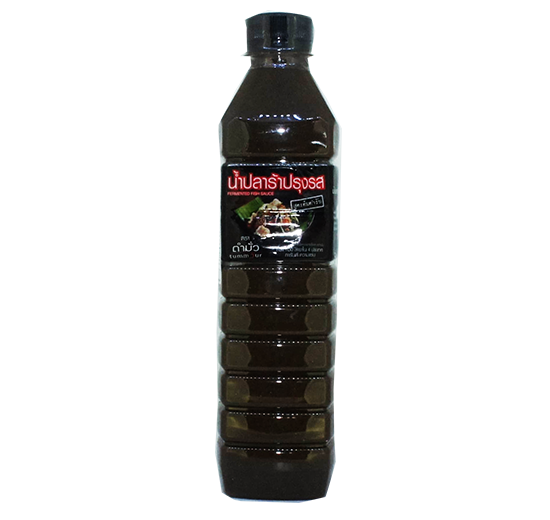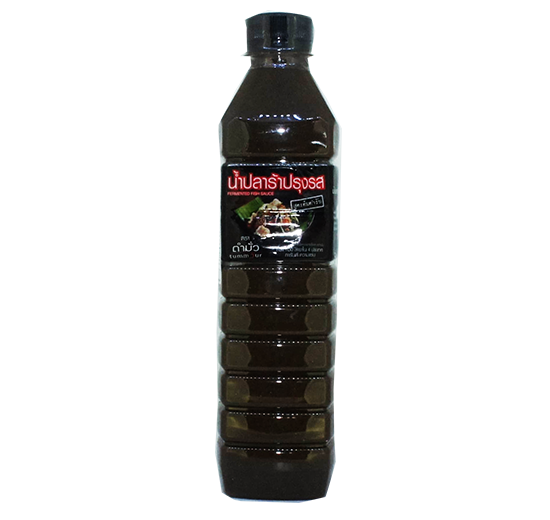 Nutrition Facts
25 Serving per Container
Serving Size
20
Amount per serving
Calories
10
% Daily Value*
0
g
%
Saturated Fat
0
g
%
Trans Fat
0
g
0
mg
%
1040
mg
45%
1
g
%
Dietary Fiber
0
g
%
Total Sugars
6
g
Includes 5g Added Sugars
%
g
Calcium
6
mg
%
Iron
2
mg
%
* The % Daily Value (DV) tells you how much a nutrient in a serving of food contributes to a daily diet. 2,000 calories a day is used for general nutrition advice.
Packaging
Type
Size WxLxH (in)
Weight (lbs)
CASE:
14" x 10" x 10"
34
UNIT:
3" x 3" x 9"
Barcodes
Case UPC
8858826900828


Multipack UPC
885882 6900804


Product Details
| | |
| --- | --- |
| Categories: | | Sauces | |
| Product #: | S-FS-77-TX |
| Brand: | Zab Mike |
| CA Residence: | Prop 65 Warning - For more information link. |
| Pallet: | 12CS/ 5TR= 60cs/pallet |
| Shelf Life: | 24 Months |
| Storage Info: | Keep in a Cool, Dry Place. |
Product Description
This is real, authentic Tum Mour Thai fermented fish sauce. Tummour gives you the bold flavor of one of the world's finest fish sauces created in the famous Tummour restaurant! Use it as salad dressing for Papaya Salad. Use it to jazz up just about any dish. It adds A LOT of bold umami flavor and complexity. This amazing sauce was developed by the professional chefs at the famous Tummour Restaurant in Bangkok. It was designed to both add to and compliment the flavor of many dishes. We all know about using it on Papaya Salad of course, but it is used in many stir-fry rice and noodle based dishes as well. Many Asian cuisines include fermented fish sauce, like: Lao, Vietnamese, Cambodian, Indonesian, Malaysian, Korean, Chinese, Japanese, and others. Even if you think you might not be a fan of fermented fish sauces in general (and believe me I know where you're coming from) this particular sauce can definitely be used as a flavor enhancer in many dishes. Just try it and see!
Ingredients
List does not reflect the order or quantity of ingredients on the product label
Preparation Instructions